Employment opportunities
Please note that teachers should seek information about employment guidelines (such as permission from the principal to undertake a second job) from their current employer if they wish to engage in these employment opportunities in cases where the jobs are additional to their current full-time position.
Supporting languages learning and employment for languages teachers
The key role of the Modern Language Teachers' Association of the ACT is to promote language learning in the ACT. To that end, the Jobs page on MLTA website provides information for languages teachers about employment opportunities. Announcements below are based on consultation with employers, including schools and language education providers when they require languages teachers.
Current positions open for applications or expressions of interest
Expressions of interest, Campbell High School, part-time position, Japanese, posted 27 May 2022

Campbell High School – Japanese
This is a part-time role with teaching on Tuesday afternoons (1.30 – 3.00pm) and Friday mornings (9.10-10.40am). There is a possibility to also teach other classes.
If you are interested in further information, contact Adam King (adam.king@ed.act.edu.au).
Expressions of interest, St Clare's College, Japanese, posted 27 May 2022
St Clare's College - Japanese
A Term 3 contract for a Japanese teacher (4 Japanese classes and possibly 1 or 2 more classes in another area if interested) will be advertised. This may lead to more work in Term 4.
If you are interested in further information, contact Lisa Bourne lisa.bourne@stcc.act.edu.au or send your resume to nicola.edgehill@stcc.act.edu.au.
Expressions of interest, Merici College, full-time position, French Years 7-10, posted 26 May 2022
Merici College needs a temporary full-time French teacher (Years 7-12) for Term 3.
We are a friendly team happy to support the profession.
For details, see the online job notice.
For any queries, contact phil.coe@merici.act.edu.au.
Jobs archive
Earlier notices from the current year will appear here. Links to pdf archives for postings from previous years are available at the end of this section, commencing with the most recent year.
Expressions of interest, possible additional class, CAL Japanese, posted 21 January 2022
In the event that enrolment numbers require it, CAL may need an additional teacher of Japanese. The class would run parallel to the existing one, on Thursday evenings from 5:15 to 7:15. Please note that this is not yet confirmed. However, your EOI to info@cal.act.edu.au is cordially invited.
Professeurs de français, posted 21 February 2022
L'Alliance française de Canberra recherche des professeurs habitant dans la région de Canberra. Contrat temps partiel : 3h à 12h d'enseignement par semaine. Mission d'enseignement :
Cours de français général, ateliers (écrit, oral, et autres thématiques), en groupe et individuels - Publics : enfants, adolescents et adultes.
Utilisation des méthodes et des documents pédagogiques choisis par la direction de l'Alliance française.
Respect du découpage des cours élaboré sur les niveaux du Cadre Européen Commun de Référence pour les langues et des progressions définies par le service pédagogique.
Toutes les candidatures seront étudiées, seront toutefois privilégiées les personnes disposant :
d'une Maîtrise / d'un Master en Français Langue Etrangère du DPAFP ou du DAEFLE, ou d'un équivalent
d'une expérience de l'enseignement du Français Langue Etrangère
Vous pouvez envoyer votre candidature en français (lettre de motivation et curriculum vitae) ainsi que vos disponibilités horaires :
Call for applications, CAL Korean teacher, posted 1 December 2021
Expressions of interest are invited from suitably qualified teachers. See teacher qualifications information in the staffing section on the CAL programs page. Because there may be students who enrol for the advanced course in Korean in this class, speaking and writing skills in Korean for this role should preferably be at least equivalent to completion of a university major. Expressions of interest are requested to Canberra Academy of Languages by close of business Wednesday 8 December 2021.
This job has been filled. Congratulations to Stella, CAL's high-qualified teacher for the CAL Korean program.
Language Teachers, ACT Education Directorate, posted 24 June 2021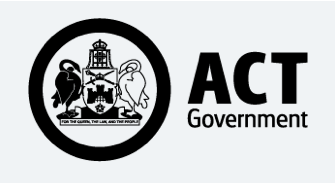 The ACT Education Directorate is looking for Language teachers in both our primary and secondary settings who are enthusiastic, dedicated and can show innovation with quality learning programs that will cater for the diverse needs and interests of our students.
Closes: 08 July 2021
Classification: Classroom Teacher
Salary: $71,439 - $112,930 plus superannuation
Position No: Language Teachers - Canberra
Directorate: Education
Advertised (Gazettal date): 24 June 2021
Contact Officer: Education Recruitment on EDUTeachingInCanberra@act.gov.au or (02) 6207 3046 or (02) 6205 5000
For more details, please visit
the ACT Government jobs website
.
Teachers of Indonesian and Japanese, Canberra College, posted 22 February 2021

Canberra College is looking for a
teacher of Indonesian
for Term 3 of 2021 and for a
teacher of Japanese
from Term 2 of 2021 (with possible continuation). Please
follow this link
for the jobs notice.
Teachers of languages, possible roles for 2022, posted 26 January 2021
The Canberra Academy of Languages is currently implementing programs in French, German, Japanese, Spanish and Tamil in 2021. In addition to these, depending on uptake, we may run programs in one or more of
Arabic, Hindi, Indonesian, Italian and Korean
in 2022. We invite expressions of interest from suitably qualified teachers. If interested, please
send your expression of interest to CAL
, addressing the points below.
The salary scale will be based on the Australian Educational Services (Teachers) Award and includes an afternoon quarter day shift each weekly on-site session and a standard quarter day shift each week for the off-site program. We include extra provisions, with one standard quarter day shift for program management each fortnight and for each assessment task (four per semester); and additional shifts as required for commitments such as meetings, at the relevant rate for the timing of those commitments.
Relevant qualifications include:
Working with Vulnerable People (WwVP) registration
Teacher Quality Institute (TQI) registration or Permission to Teach including IELTS or ISLPR English language certification if applicable
Speaking and writing skills in the target language at least equivalent to completion of a university sub-major or minor, or level B2 in the Common European Framework of Reference for Languages
Evidence of a sound understanding of language teaching methodology
ICT capabilities including the ability to identify suitable authentic source documents in the target language and to curate online learning resources for access by students.
Jobs archive - previous years
Last updated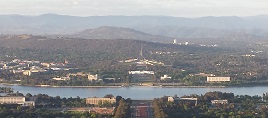 The MLTA ACT Works 4U!