MLTA ACT Home
Next events and current news
For updates as they become available, see
Events
and
News
pages.
Dr Gianfranco Conti to present on

'Listening-As-Modelling: Teaching Language Learners how to Listen for Learning'

on Saturday 2 November 2019. This event is TQI accredited for five hours. Please note the change of date. See our events page for details.

FIPLV Congress 1988 Scholarship 2019

applications due 27 September – see details on the News page.
Role and activities
The role of the MLTA is to promote language learning in the ACT by providing a voice for language teachers and to facilitate professional dialogue among ACT colleagues and with colleagues in other jurisdictions.
The MLTA supports members through:
Information in Contact, our ACT e-newsletter for language teachers, made available to members via email and the website each semester
Association information, news items and events listings published through our website
Scholarship opportunities such as the FIPLV scholarship, the Fiona Arthur Language Teaching Award and the AFMLTA International Language Conference Scholarship
Language Professional Learning programs, dinners and annual conference
Subscription to the MLTA email list which provides members with up-to-date information on events
Membership of the Australian Federation of Modern Language Teachers Associations Inc (AFMLTA) which includes subscription to the refereed journal Babel, published three times per year
Participation in national programs and activities, such as workshops conducted by AFMLTA on Australian Curriculum: Languages and the AC Achievement Standards
Affiliation to the international association, the Fédération des Professeurs de Langues Vivantes (FIPLV)
Collaboration with national institutions such as the National Gallery of Australia on initiatives for languages teaching and learning.
For more information, see the
MLTA ACT Constitution
(updated 23 May 2013) and the
Events
and
News
pages.
Office Bearers 2019
Roles and responsibilities of MLTA office-bearers are outlined in the
attachment
. MLTA executive and committee members are listed below.
| Role | Name | Contact |
| --- | --- | --- |
| Executive President | Véronique Canellas | president@mltaact.asn.au |
| Executive Vice-President | Tina Rodriguez | vp@mltaact.asn.au |
| Executive Treasurer | Louise Poulakis | treasurer@mltaact.asn.au |
| Executive Secretary | Annemarie Power | secretary@mltaact.asn.au |
| Publications Editor | Sharee Harrild | contacteditor@mltaact.asn.au |
| Public Officer | Tina Rodriguez | publicofficer@mltaact.asn.au |
| Webmaster | Frank Keighley | webmaster@mltaact.asn.au |
| Committee Member | Joanne Chilver | |
| Committee Member | Myriam Davies | |
| Committee Member | Cissy Lu | |
| Committee Member | Clementine O'Sullivan | |
| Committee Member | Prudence Roveta | |
| Committee Member | Margo Smith | |
| Committee Member | Frances Szeremet | |
Publications
The Semester 2 edition of Contact for 2018 is now available via the link below.
Contact Semester 1 2019 (July)
Contact Semester 2 2018 (December)
Contact Semester 1 2018 (September)
Contact December 2017
Contact June 2017
Contact December 2016
Contact July 2016
Contact December 2015
Contact July 2015
Contact December 2014
Contact July 2014
Contact December 2013
Contact December 2012
Contact May 2012
Contact November 2011
Contact May 2011
Contact December 2010
Contact August 2010
Contact April 2010
Professional Standards Stream C Registration Form
Professional Standards Information Stream C
Professional Standards Phase 2 Information
Canberra Languages Forum Update April 2010
Plus change Abstract
Language Adventures Poster
Report on launch of Draft National Professional Standards for Teachers
(added 29 April 2010)
Membership
Teachers of languages in the ACT region are invited to become members or renew membership for 2019. Please register via
the MLTA ACT membership renewal google form
. Bank details for payment of membership fees are as follows:
BSB 062 902
Account number: 009 027 82
Account name: Modern Language Teachers' Association of ACT Inc.
Reference: Memb. 2019 + Your Name
Membership of MLTA ACT provides the benefits of newsletters, events, affiliation to the Australian Federation of Modern Language Teachers' Associations, (AFMLTA), including a subscription to the national language teachers' journal, Babel, as well as FIPLV (see "Role and activities" above).
Contact
Modern Language Teachers' Association of the ACT
GPO Box 989
Canberra ACT 2601
Last updated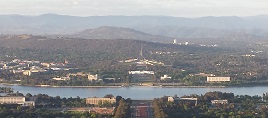 The MLTA ACT Works 4U!